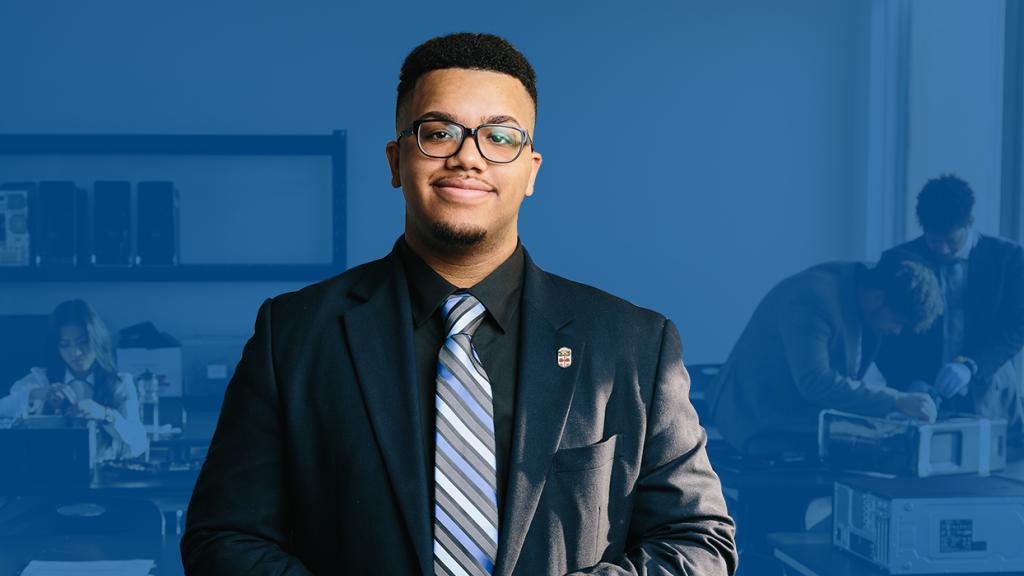 Information Technology
Helpdesk/Desktop Support

Year Up's Helpdesk/Desktop Support curriculum provides students with hands-on learning in hardware and software support. Training includes diagnosis and troubleshooting of common hardware and software problems in a personal computer, types and functions of operating systems, OS installation (physical and virtual), and an introduction to basic functions using the command line interface in Windows and Linux environments. Students are also introduced to network protocols, ports, and topologies, as well as customer service concepts like problem-solving, active listening and de-escalation.
Industry Training Focus Areas
Computer Architecture & Systems Fundamentals
Computer Systems Administration
Desktop Management
Technical Customer Service
Year Up's Essential Skills Training
Industry Skills Development at a Glance: You'll Learn How To...
Diagnose and troubleshoot common hardware and software issues
Identify and apply customer service strategies that foster customer satisfaction
Navigate an industry standard ticketing system (i.e. Zendesk, Remedy, Helpdesk Pro)
Understand major components of a Windows computer, including assembly and disassembly
Set-up a functioning peer-to-peer LAN and troubleshoot LAN operations
Identify and explain common TCP and UDP ports, protocols, and their purpose; identify various types of networks
Distinguish between number bits, format, and addressing capability of IPv4 vs. IPv6
Essential Skills Development: You'll Learn How To...
Communicate professionally in-person and over digital platforms by utilizing strategies, tools, and feedback to adapt to the environment
Participate in meetings by contributing to conversation and supporting with planning and follow up actions across a team
Navigate challenging situations by regulating reactions to display grit and maintaining a positive composure
Utilize common management, editing, and conference tools such as Microsoft Outlook, PowerPoint, and Zoom
Gather and analyze data to provide support to and generate ideas for a business
Pursue opportunities for professional growth and maintain a well-formed resume
Training at Work: Typical Job Tasks
Provide first level contact and communicate resolutions to customer issues; escalate unresolved queries to the appropriate level of support
Support the maintenance and upgrade of network devices; install and configure applications on a desktop
Track, route and redirect problems to correct resources
Support users with issues such as internet connection and printer problems
Path to a Career: Training-Enabled Role Pathways
Helpdesk Support
Desktop Support
Application Support
Telecommunication Specialist
Network Analyst
Locations Currently Offering This Training Specialty
Hands-on Experience at Top Companies Like:
Check out an alumni success story