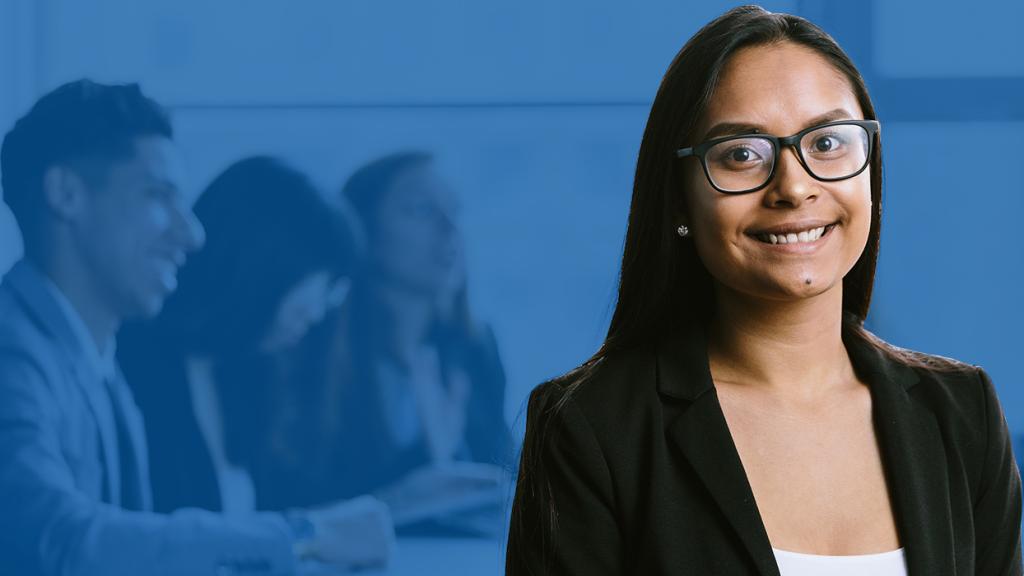 Business Operations
Business Fundamentals

Year Up's Business Fundamentals specialty builds broad skills in business, and trains towards proficiency in topics such as customer service, project management, personal finance, data analysis, public speaking, marketing, accounting, and business ethics/law. Training include basics of business including business functions, tools and processes; project management concepts, techniques and roles; budgeting, personal finance and analyzing financial data; and customer service topics, including problem-solving, active listening and de-escalation.
Industry Training Focus Areas
Business Foundations & Navigation
Customer-Based Communications
Team-Based Project Coordination
Data Management, Analysis & Reporting
Year Up's Essential Skills Training
Industry Skills Development at a Glance: You'll Learn How To...
Navigate dynamics while working with a team, facilitating, supporting, and leading as needed
Identify various company functions, organizational structures, and hierarchies
Understand different types of formation, stages of development, and management structures of a business (e.g. promotion, sales, merchandise, distribution and production)
Utilize effective inquiry to understand and solve a customer's request, walking them through various solutions and resources
Analyze and interpret data using tools such as Excel, Tableau, Power BI, and PowerPoint
Essential Skills Development at a Glance: You'll Learn How To...
Communicate professionally in-person and over digital platforms by utilizing strategies, tools, and feedback to adapt to the environment
Participate in meetings by contributing to conversation and supporting with planning and follow up actions across a team
Navigate challenging situations by regulating reactions to display grit and maintaining a positive composure
Utilize common management, editing, and conference tools such as Microsoft Outlook, PowerPoint, and Zoom
Gather and analyze data to provide support to and generate ideas for a business
Pursue opportunities for professional growth and maintain a well-formed resume
Training at Work: Typical Job Tasks
Complete administrative tasks that aid daily operations of an organization
Help a team complete a project within its scope, schedule, and budget
Evaluate business processes, identifying areas for increased efficiency
Utilize communication strategies (interpret and adapt to conversations, leverage empathy and professional etiquette)
Path to a Career: Training-Enabled Role Pathways
Operations Assistant
HR Coordinator
Administrative Coordinator
Loan Processing
Locations Currently Offering This Training Specialty
Hands-on Experience at Top Companies Like: