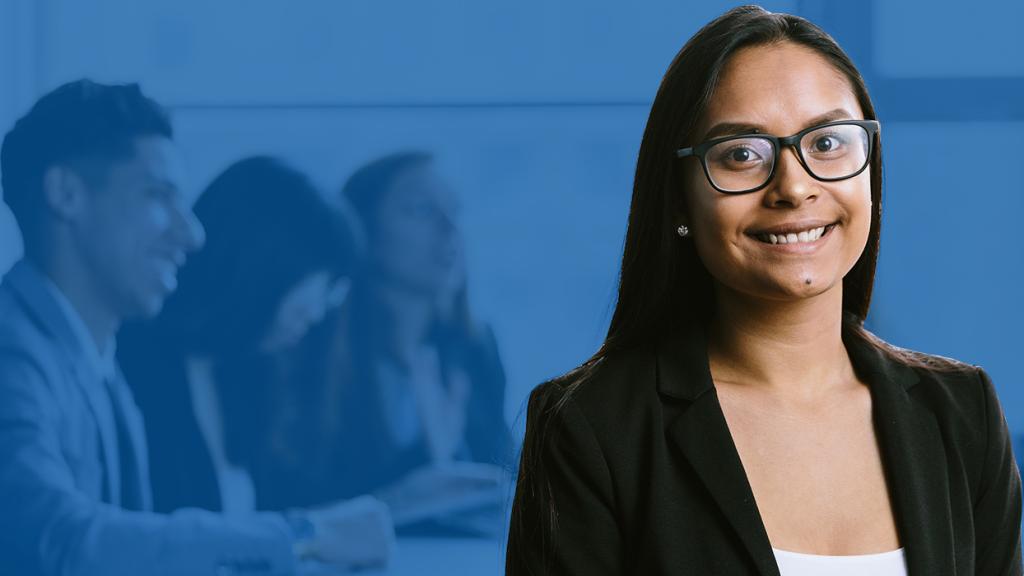 Business Operations
Business Fundamentals

Year Up specializes in empowering young people ages 18-29 with essential business training and skills to excel in today's fast-paced job market. Our Business Fundamentals program covers a wide range of critical areas and is designed to be your gateway to a dynamic career filled with possibilities. Learn the art of business from experts who've walked the path to success. Inclusive of customer service, data analysis, leadership, and finance, we're here to equip you with the skills, knowledge, and confidence you need to thrive in today's business landscape. It's not just a program; it's your springboard to an exciting future.
Our Job Training Focus Areas
Our business training program puts emphasis on the following areas:
Business Foundations & Navigation: Gain a deep understanding of core business functions, tools, and processes.

Customer-Based Communications: Learn to communicate effectively, resolve customer issues, and provide top-tier service.

Team-Based Project Coordination: Hone your skills in project management, team collaboration, and leadership.

Business Formation & Structures: Understand different types of formation, stages of development, and management structures of a business, including promotion, sales, merchandise, distribution, and production.

Data Management, Analysis & Reporting: Master data analysis tools like Excel, Tableau, Power BI, and PowerPoint.

Project Prowess: Help teams complete projects within scope, schedule, and budget.
What You'll Learn at Year Up
Through Year Up's business skills training, you will:
Navigate Business Dynamics: Work seamlessly within a team, facilitating, supporting, and leading when necessary.

Understand Business Structures: Identify organizational functions, structures, and hierarchies.

Excel in Customer Interaction: Use effective inquiry techniques to solve customer requests.

Analyze Data Like a Pro: Interpret data using advanced tools and software.

Enhance Essential Skills: Communicate professionally, participate in meetings, and navigate challenging situations.

Master Common Tools: Utilize management, editing, and conference tools.
Path to a Promising Career
Year Up's business training opens doors to exciting career opportunities, including roles like:
Operations Assistant: Keep organizations running smoothly.

HR Coordinator: Facilitate human resources processes.

Administrative Coordinator: Oversee and coordinate business projects.

Loan Processing Specialist: Handle critical financial processes.
Find Career Success with Year Up
Your journey towards a rewarding career begins with us. Explore the possibilities, gain essential business training, and take the first step toward a brighter future.
Ready to get started? Apply now and ignite your potential.
Locations Currently Offering This Training Specialty
Hands-on Experience at Top Companies Like:
Check out an alumni success story