Welcome to Puget Sound - Virtual Campus
Accelerate your career in Project Management with technical job training in Seattle! Now accepting applications.

Virtual Campus - Seattle
Seattle, WA 98401
First step
Ready to become a student?
Fall 2022
Accelerate your career with Project Management job training at Year Up in Seattle! Students will participate in a 3-month program to earn an industry-recognized Google Project Management Certificate and gain professional skills training, with student-friendly financing through Year Up's Shared Outcomes Plan. After successful completion of training, students will earn a 6-month internship with a top company with the opportunity to be hired into full-time roles. In addition, students can earn an educational stipend.
Students must be 18-29 years old and be available five days a week (M-F) for the entire duration of the program.
December 2022 through February 2023 –training (virtual)

March through August 2023 –internship (virtual and in person)

More details on financing available here
Want more information on our training options?
How it Works
APPLY TO THE PROGRAM
Apply and see if you qualify. If accepted, you'll start professional skills training and begin the process of earning a Google Career Certificate.
No fee to apply and nothing to sign at this point.
1
LEARN AND EARN
Through virtual training at your own pace over 3 months, complete a Google Career Certificate and even earn a completion bonus.
Before starting this phase, you agree to enroll in the Shared Outcomes Plan.
2
INTERN WITH A TOP EMPLOYER
Upon successful completion of training and the Google Career Certificate, begin a 6-month internship with a top employer, with potential for full-time hire. You'll receive continued support from Year Up.
3
SEARCH FOR A JOB
After the internship, begin job searching and start interviewing with employment partners with support from your Year Up coach.
4
BEGIN YOUR CAREER
You'll start making monthly payments of $105 over 60 months (0% APR) once you're hired for a job paying at least $45,000 per year. If you don't land a job, you'll never pay.
5
Corporate Internship Partners
Earn a 6-month internship at a top company, and put your training to work with valuable real-world experience.
/
Example Internship Partners

Accenture

Providence Health
Certificate Programs
Earn an industry-recognized Google Career Certificate during the 3-month training phase of the program.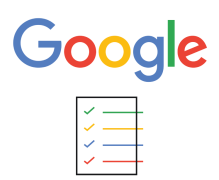 Google Project Management Certificate
Want other options?
These nearby Year Up campuses may offer training in a specialty that interests you even more.