Welcome to Puget Sound - Virtual Campus
Accelerate your career in Project Management, Customer Success, or Banking with technical job training in Seattle! Now accepting applications.

Virtual Campus - Seattle
Seattle, WA 98401
Start dates
Fall
October 2023
December 2023
First step
Ready to become a student?
Fall 2023
Discover an exciting career boost in Project Management right here in Seattle! With Year Up's top-notch job training, you'll embark on a 3-month program, earning a Google Project Management Certificate and gaining vital professional skills. After that? A 6-month internship with a leading company, potentially leading to a full-time position. Plus, you can earn an educational stipend as well.
Don't miss this opportunity! Must be 18-29 years old and available five days a week (Monday-Friday) throughout the program. Contact us now to learn more about our job training in Seattle and take your career to new heights.
Check out our full line-up of training options in Seattle:
Job Training in Seattle, WA
Excel in the dynamic world of finance in Seattle with our specialized banking training, tailored to meet the demands of the industry.

Master the art of fostering customer loyalty and satisfaction in Seattle's dynamic markets with our comprehensive customer success training.

Google Project Management Certificate

Develop a strong foundation in project management support and become a key contributor to project success with our comprehensive training program in Seattle.
Corporate Internship Partners
Earn an internship at a top company, and put your training to work with valuable real-world experience.
/
Example Internship Partners

Accenture

Providence Health
Certificate Programs
Earn an industry-recognized Google Career Certificate during the 3-month training phase of the program.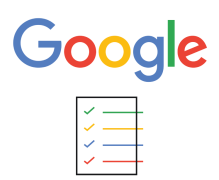 Google Project Management Certificate
Want other options?
These nearby Year Up campuses may offer training in a specialty that interests you even more.