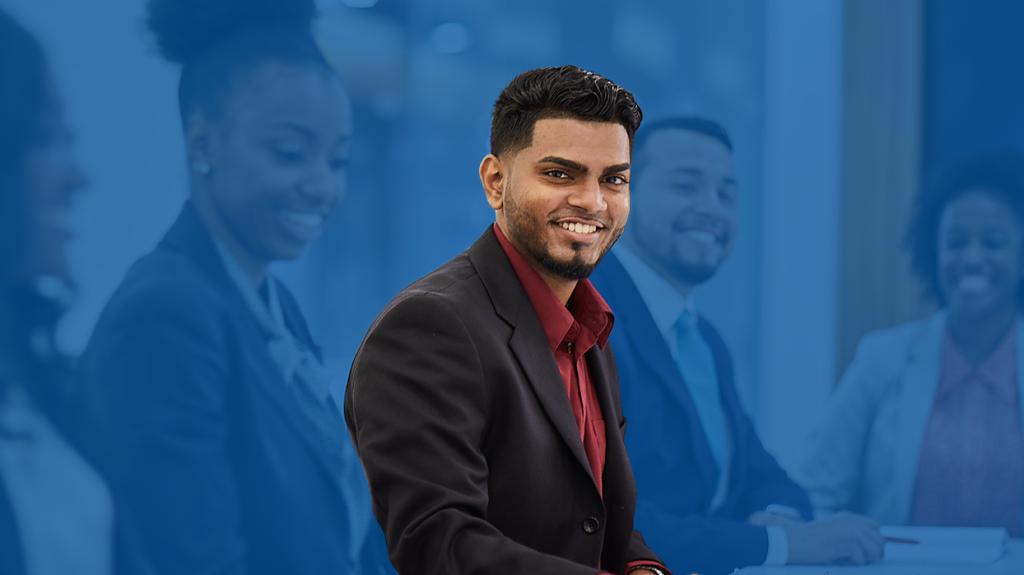 Banking & Customer Success
Banking

Welcome to Year Up's specialized Banking training pathway! At Year Up, we believe everyone deserves the opportunity to build a rewarding career and achieve their dreams no matter their background, income, or zip code. Our mission is to close the Opportunity Divide by ensuring young adults like you are empowered with the skills, experience, and support to thrive in the professional world.

Our banking training program is thoughtfully designed to provide you with the essential skills and knowledge needed to excel in various roles within the finance industry. Whether you dream of becoming a financial advisor, working in consumer fraud support, or excelling in loan product servicing, our comprehensive finance training will equip you with the tools to succeed.

Note, previous work experience handling cash is required for this finance training specialty.
Comprehensive Finance Training & Development
Throughout our finance training program, you'll gain experience to:
Manage banking transactions accurately using advanced software tools
Understand customer needs and tailor solutions to help them achieve their goals
Empower customers with self-service resources for issue resolution
Effectively communicate company values and offerings across various channels
Gather and analyze data to generate ideas for business
Master Customer-Centric Communication
Effective communication is key. That's why our banking training teaches you to:
Develop strong written and verbal communication skills

Learn the fundamentals of providing exceptional customer service

Solve problems, actively listen, and remain professional in all interactions
Thrive in Finance Roles
Prepare for success in the financial sector with training to:
Engage customers with industry knowledge and solution demos

Handle banking information with precision and navigating company resources

Understand and present the value of various financial products and services
Choose Your Path to Success
Our finance training opens doors to a range of rewarding roles:
Become a specialist in Consumer Fraud Support

Offer expert Financial Advisory services

Excel in Financial Products Servicing

Prosper in Loan Products Servicing

Pursue a fulfilling career in Personal Banking

Support financial operations in Sales Support
Take the First Step
No matter your background, Year Up's banking training could be the perfect launch pad for you. Unlock your potential, gain in-demand skills, and embark on a fulfilling journey toward a bright future in finance. Start your transformation today!
Locations Currently Offering This Training Specialty
Hands-on Experience at Top Companies Like: