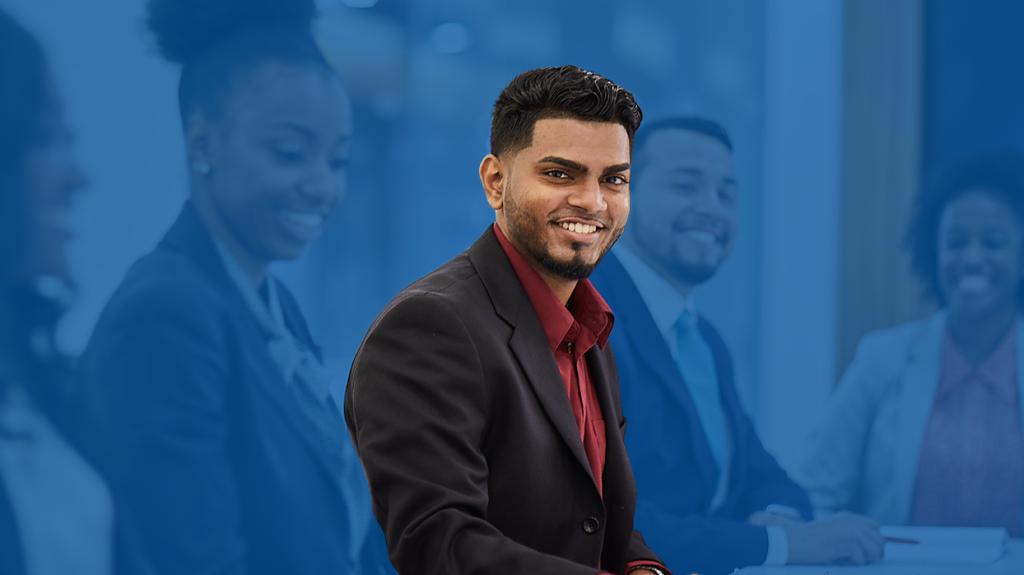 Banking & Customer Success
Banking

Year Up's Banking specialty addresses training requirements in customer success, customer support, Customer Relationship Management (CRM) systems use, banking fundamentals and related product understanding, and professional written and verbal communications with practical skills in communication and customer service. Training includes concepts and practical application of customer service constructs such as problem-solving, active listening, de-escalation, and professional communications; helping customers reach goals through proactively identifying customer needs and devising solutions; use of business banking knowledge to navigate resources, company products, and large cash sums during customer interactions; and utilizing systems to engage clients and to assist clients with banking transactions and processes.
Industry Training Focus Areas
Customer-Based Communications
Customer-Facing Presentation
Customer Service Fundamentals
Sales Fundamentals
Banking Fundamentals
Year Up's Essential Skills Training
Industry Skills Development at a Glance: You'll Learn How To...
Execute transactions and processes to manage banking clients by utilizing software tools, such as teller systems, with accuracy
Understand the customer needs and relate them to Banks' capabilities, assist customers in reaching their goals and ensure that they obtain maximum value from solutions
Walk customers through use of self-service resources to resolve issues
Communicate company brand and core values
Communicate strategically through different forums (e.g. online, live chat, email)
Essential Skills Development at a Glance: You'll Learn How To...
Communicate professionally in-person and over digital platforms by utilizing strategies, tools, and feedback to adapt to the environment
Participate in meetings by contributing to conversation and supporting with planning and follow up actions across a team
Navigate challenging situations by regulating reactions to display grit and maintaining a positive composure
Utilize common management, editing, and conference tools such as Microsoft Outlook, PowerPoint, and Zoom
Gather and analyze data to provide support to and generate ideas for a business
Pursue opportunities for professional growth and maintain a well-formed resume
Training at Work: Typical Job Tasks
Employ customer engagement strategies by relating industry and product knowledge to the customers' critical priorities, and be able to communicate the value of Banks' offerings through demos and solution discussions
Navigate company resources and handle banking information with accuracy and completeness during interactions
Support customer requests by writing clear and complete notes, adapting to interactions, leveraging empathy and professional etiquette, and escalating as needed
Understand and describe the value of products to customers, including key characteristics, benefits, and risks of basic banking products
Path to a Career: Training-Enabled Role Pathways
Consumer Fraud Support
Financial Advisory
Financial Products Servicing
Loan Products Servicing
Personal Banking
Locations Currently Offering This Training Specialty
Hands-on Experience at Top Companies Like: