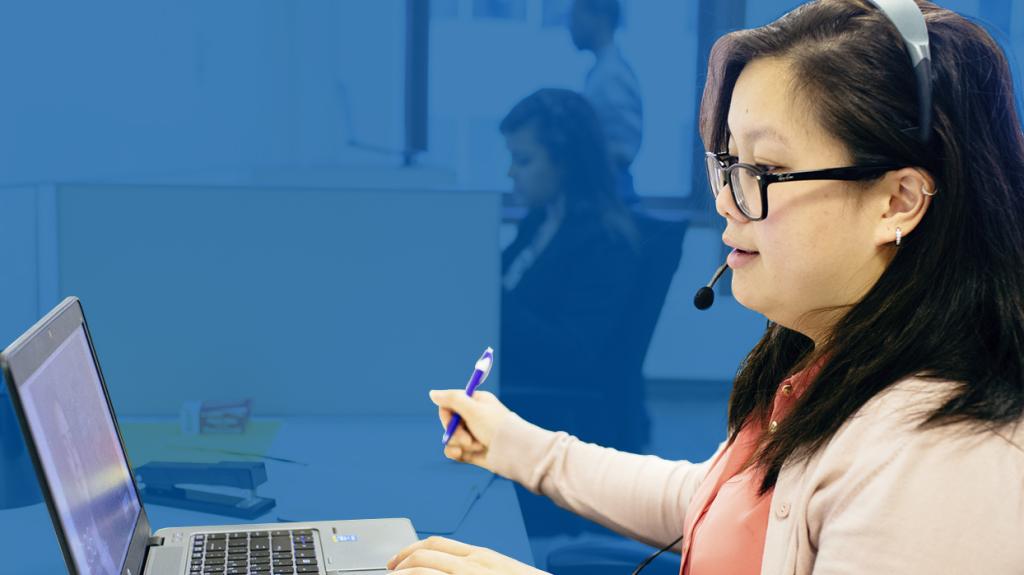 Banking & Customer Success
Customer Success

Welcome aboard! Ready to take your career to the next level? You're in the right place. Step into the world of customer success job training at Year Up - your gateway to thriving in the world of customer service. Our tuition-free job training program is designed to help you gain a foundation in both customer success and sales, equipping you with essential skills to excel without the need for a college degree.
Why Choose Year Up's Customer Success Training?
Customer success, service, and sales are the lifeblood of thriving businesses. Immerse yourself in our comprehensive customer service job training where you'll acquire the skills needed to handle challenges, master effective communication, and deliver exceptional customer experiences while also understanding the core principles of successful sales.
Your Journey to Excellence
In our customer success job training program, you'll develop a powerful skill set to shine in customer service and sales roles. Here's a glimpse of your journey and what you'll gain:
Product and Service Knowledge: Deepen your understanding of the offering you represent, confidently offering accurate product information, troubleshooting, and tailored recommendations.
Customer-Centric Mindset: Shift your focus to customer needs, realizing the impact of putting them at the heart of every interaction and refining your customer-facing skills.
Data-Oriented Approach: Utilize customer relationship management (CRM) systems to assist with gathering and analyzing data, managing sales performance metrics, and identifying opportunities to drive sales leads.
Effective Communication: Learn the art of connecting with customers, asking the right questions, and providing solutions that impress.
Problem-Solving Mastery: Sharpen your critical thinking skills by identifying root causes, brainstorming innovative fixes, and turning challenges into positive outcomes.
Conflict Resolution: Navigate tough situations with finesse, managing disagreements by de-escalating and transforming them into opportunities for resolution.
Empathy and Emotional Intelligence: Cultivate a deeper understanding of customers' emotions, forging meaningful connections and building lasting relationships over time.
Potential Career Paths
Upon completing our customer success job training, you'll open doors to a variety of exciting career paths, including:
Financial Advisory: Chart a course as a financial advisor, guiding clients towards sound financial decisions and helping secure their futures.
Sales Specialist: Leverage your customer-centric skills to excel in sales, building relationships, and contributing to business growth.
Customer Success: Become a driving force behind customer satisfaction, focusing on building strong relationships and ensuring long-term success.
Inbound Sales Support: Master the art of assisting customers throughout their buying journey, providing guidance and support as they explore your offerings.
Sales Operations & Analytics: Dive into the data-driven side of sales, analyzing trends and strategies to optimize the sales process and drive results.
Your Path to Success
Are you ready to embark on an empowering journey toward becoming a true customer service advocate? Join our customer service job training program and ignite your potential. Enroll now and take the first step towards elevating your career today.
Locations Currently Offering This Training Specialty
Hands-on Experience at Top Companies Like:
Check out an alumni success story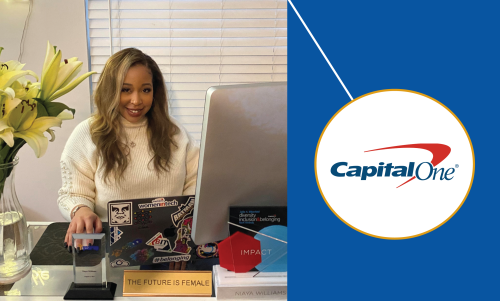 National Capital Region
A discovery for Niaya Williams: Changing the narrative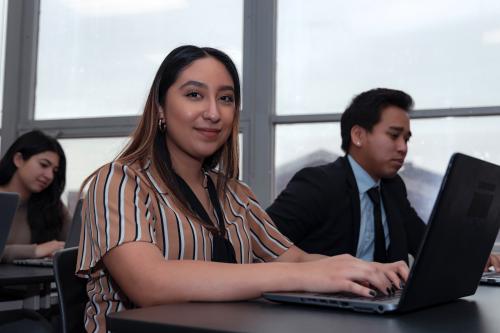 Rhode Island
It Takes a Village: Karina Tapia