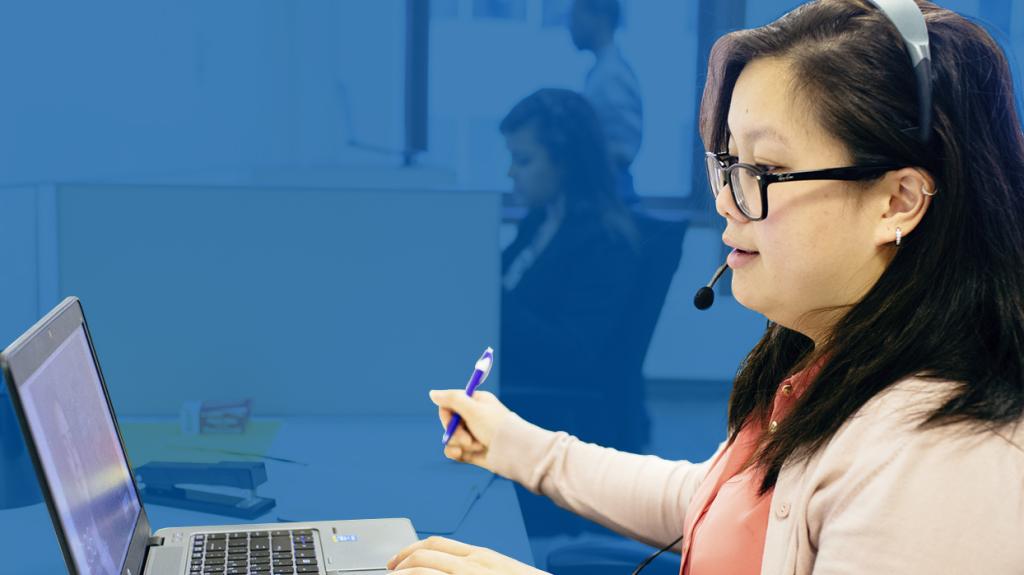 Banking & Customer Success
Customer Success

Year Up's Customer Success specialty prepares students for job functions in customer success, Customer Relationship Management (CRM) system use, professional written and verbal communications, and sales support with practical skills in communication and customer service. Training is geared toward concepts and practical application of customer service constructs such as problem-solving, active listening, de-escalation, and professional communications; helping customers reach goals through proactively identifying customer needs and devising solutions; use of CRM systems to enter, update, query and report on customer and sales data and take a customer record through the stages of an engagement cycle; utilizing Outlook to engage clients and manage customer interactions; sales basics including concepts such as the sales cycle, roles, products, relationship management, and sales tools and techniques.
Industry Training Focus Areas
Customer-Based Communications
Customer-Facing Presentation
Customer Service Fundamentals
Sales Fundamentals
Year Up's Essential Skills Training
Industry Skills Development at a Glance: You'll Learn How To...
Understand the customer needs and relate them to product capabilities, assist customers in reaching their goals and ensure that they obtain maximum value from solutions
Articulate a product's value proposition, utilizing strategies and applying company values to tailor a sales pitch to customer needs/concerns
Build rapport and strategically nurture relationships over time with customers to help them achieve long term goals
Identify and close on opportunities for upselling and cross-selling during a customer interaction (e.g. active listening, problem solving, negotiation, effective inquiry)
Essential Skills Development at a Glance: You'll Learn How To...
Communicate professionally in-person and over digital platforms by utilizing strategies, tools, and feedback to adapt to the environment
Participate in meetings by contributing to conversation and supporting with planning and follow up actions across a team
Navigate challenging situations by regulating reactions to display grit and maintaining a positive composure
Utilize common management, editing, and conference tools such as Microsoft Outlook, PowerPoint, and Zoom
Gather and analyze data to provide support to and generate ideas for a business
Pursue opportunities for professional growth and maintain a well-formed resume
Training at Work: Typical Job Tasks
Employ customer engagement strategies by relating product knowledge to the customers' critical priorities, and be able to communicate the value of products through demos and solution discussions
Support staff by managing sales performance metrics and identify opportunities to drive improvements
Identify, research, and qualify new opportunities
Utilize customer relationship management (CRM) systems to record and access information about clients and sales leads
Path to a Career: Training-Enabled Role Pathways
Customer Success
Financial Advisory
Inbound Sales Support
Sales Operations & Analytics
Sales Support
Locations Currently Offering This Training Specialty
Hands-on Experience at Top Companies Like: