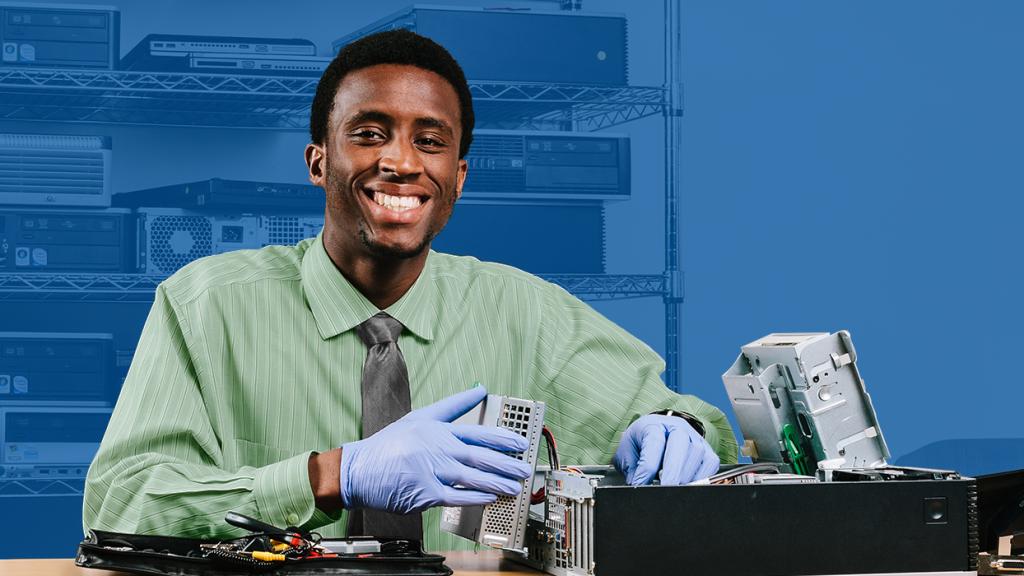 Information Technology
Cyber Security

Year Up's Cyber Security curriculum provides students with an overview of computing systems and an understanding of the need and impact of cyber security for identifying threats and securing computer and network systems. Training includes background on the components of a personal computer, types and functions of operating systems, a fundamental introduction to network protocols, ports, and topologies, information security basics, techniques to assess security risks and secure computer and network systems, and tools to monitor and respond to security threats.
Industry Training Focus Areas
Computer Architecture & Systems Fundamentals
Computer Systems Administration
Technical Support
Information Security Fundamentals
Information Security Methodologies
Year Up's Essential Skills Training
Industry Skills Development at a Glance: You'll Learn How To...
Monitor a security infrastructure; understand elements that make up an organizational security policy
Identify and explain common TCP and UDP ports, network protocols, and their purpose
Utilize features and techniques to secure network communications and to understand fundamentals of risk management and incident detection
Understand Intrusion Detection System (IDS) and Intrusion Prevention Systems (IPS)
Identify common causes of threats to network services, devices, traffic, and data
Essential Skills Development: You'll Learn How To...
Communicate professionally in-person and over digital platforms by utilizing strategies, tools, and feedback to adapt to the environment
Participate in meetings by contributing to conversation and supporting with planning and follow up actions across a team
Navigate challenging situations by regulating reactions to display grit and maintaining a positive composure
Utilize common management, editing, and conference tools such as Microsoft Outlook, PowerPoint, and Zoom
Gather and analyze data to provide support to and generate ideas for a business
Pursue opportunities for professional growth and maintain a well-formed resume
Training at Work: Typical Job Tasks
Assist with developing security policies and procedures (e.g. configure and support security tools such as firewalls and anti-virus software)
Create training materials and use tools (e.g. Zendesk, Remedy) to inform users of secure practices
Perform security upgrades, identifying and reporting abnormalities in network activity
Navigate basic computer hardware and execute queries to understand data
Path to a Career: Training-Enabled Role Pathways
Incident Monitoring & Response
Security Operations Center (SOC) Analyst
Computer & Digital Forensics Analyst
Penetration Testing
Locations Currently Offering This Training Specialty
Hands-on Experience at Top Companies Like:
Check out an alumni success story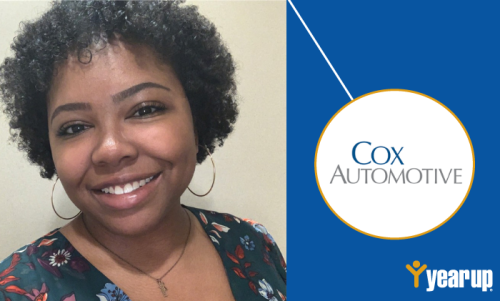 Micah Lundy and the Road to Success