At Year Up, Isaac is doing his life's work: working in innovation, at the intersection of human-centered design and racial equity. 
When Isaac Buwembo looks at the world, he sees systems. He sees the people who build them, need them, and have the power to change them. At Year Up, he has embraced that third role: he's creating systems with equity at the forefront, further closing the Opportunity Divide.

In his innovation role as the organization's Director of Service Design, Isaac combines his two passions: human-centered design and racial equity. He feels supported by Year Up in the three pillars of his professional and personal life: his functional role, his pursuit of diversity, equity, and inclusion initiatives, and his identity as a father.

"There's a real opportunity to change things at Year Up and generally in corporate America," Isaac said. "I feel fortunate that I'm able to allocate my time to that."

At Year Up, Isaac untangles the intricacies of various systems, experiments with new ideas to improve how they work, and finds a way to weave empathy into their DNA. He works on the Talent Solutions Design Team, where projects have included designing and prototyping alternative program models and scaling Year Up's professional skills training for other nonprofits.

"Human-centered design comes down to understanding the needs of the folks you're working with as the primary driver of doing things differently," Isaac said. "At Year Up, we're using it to inform business decisions."

Isaac's interest in service design started in medicine. With a neurosurgeon father and a family of doctors, he planned to attend medical school, but saw systemic implications for how the world works during medical missions abroad. "In Uganda, I saw medical equipment sitting unused in hospitals because they didn't have a tech to service a part," Isaac said. "It's not just a sole doctor or surgeon, but a whole team of people and a system behind them."

After earning his MBA in Design Strategy from the California College of the Arts, Isaac founded a social enterprise called Civil Labs, which combined business and design to offer opportunities to Black and brown youth in Oakland, California. By building a popsicle business from the ground up, they learned hands-on leadership development. Working on Civil Labs revealed Isaac's professional passion: working with young adults and investing in the future of humanity. When Isaac learned about Year Up's opportunities in innovation, he was excited to apply and join the team.

Since starting at Year Up in 2018, Isaac has dived into Year Up's Diversity, Equity, and Inclusion (DEI) spheres, and he's helping to lead a new Change Team to further Year Up's work in becoming an antiracist organization. He has formulated priorities, had conversations with staff across the organization, and captains a group of 15 in this important work. "I want to make sure folks on the team feel empowered to really own the work, thrive in the change, and make decisions that need to be made," Isaac said.
Isaac calls what he does at Year Up his life's work, and another part of his life has recently come to the forefront: being a father to 3-year-old J.J. "The COVID-19 pandemic really brought the humanity of parenting into the workplace," Isaac said. Year Up's support of parents during the pandemic has been crucial, he added, and he appreciates that he can showcase being a proud parent.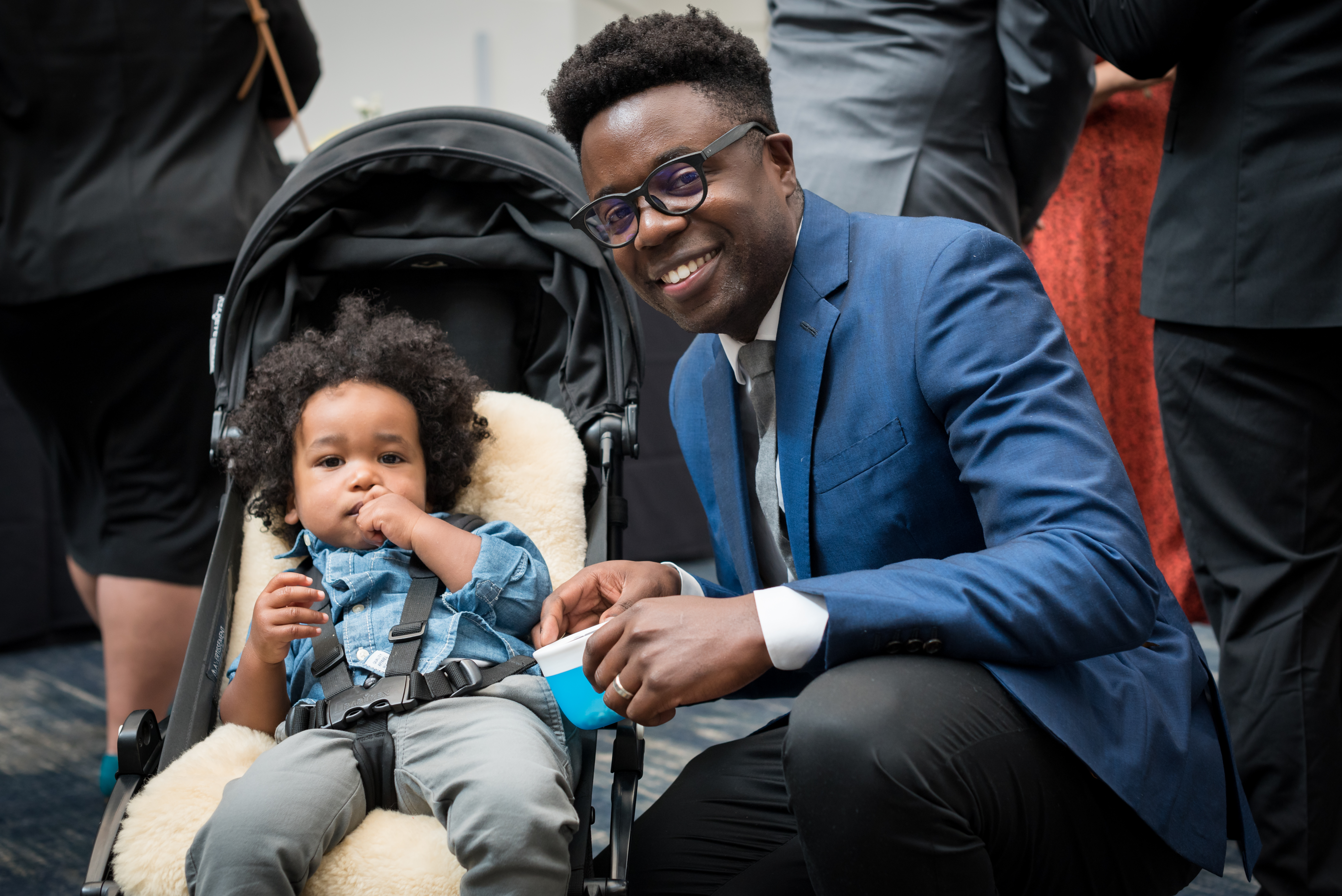 Looking ahead, Isaac plans to continue his work of equity design and hopes to create models that Year Up can share with other organizations and drive opportunities for young adults everywhere.

"I can't believe I get to do this," Isaac said. "It's been amazing."
--
Want to combine your passions in a career with true impact? Apply for one of our open roles.