Year Up & Bain Capital
Partnership at a Glance
For the past 20 years, Bain Capital has supported Year Up's mission to help young leaders gain the skills, experiences and support they need to thrive in the workplace. Bain Capital is proud to be a part of an effort that has a lasting impact and continues to close the Opportunity Divide.
Over the two-decade relationship, Bain Capital has invested in Year Up's growth and programming. Each year, Bain Capital employees server as mentors for Year Up students and participate in professional networking and job interview preparation sessions at Bain Capital offices to help students prepare for their future roles. Bain Capital also holds professional clothing drives to provide Year Up participants with a wardrobe that matches their impressive talent.
Bain Capital strives to make progress on racial equity, social justice and civil rights for its firm, portfolio companies and community. The partnership with Year Up has created progress toward these efforts.
Bain Capital donated and committed $65 million+ to help Year Up close the Opportunity Divide.
In 2022, 35+ Bain Capital employees volunteered to help Year Up students build networking and interview skills.
Bain Capital portfolio companies PartsSource and Zelis participated in pilots to evaluate areas of strength and opportunity for inclusive practices, and increased hiring and advancement of historically underrepresented talent.
"Bain Capital has proudly partnered with Year Up for more than two decades helping students bridge the Opportunity Gap and find pathways to great careers. We know through the data and unprecedented outcomes that Year Up works. Now, we are committing to support the innovation and growth that will bring Year Up to even more students nationwide and ensure companies are accessing the full diversity of talent and potential that exists in our communities."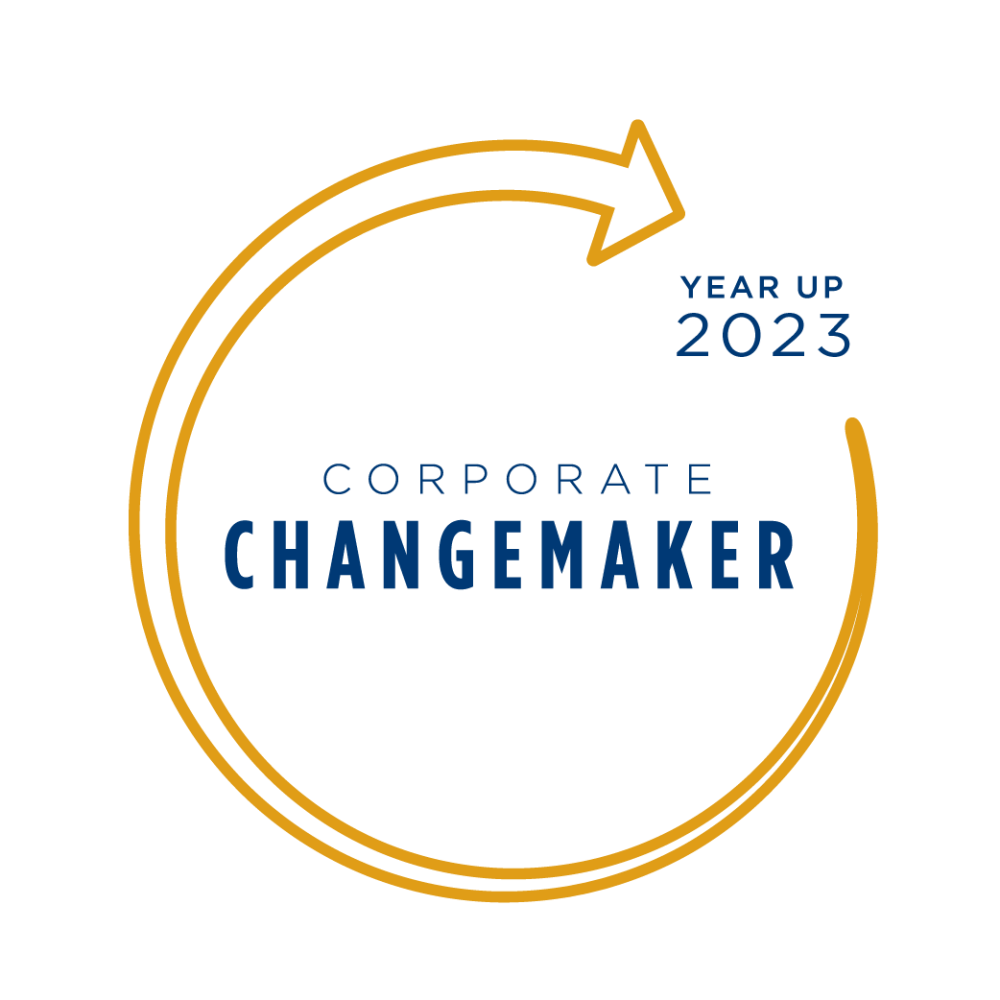 ---
Year Up's Corporate Changemakers play a critical role in helping Year Up close the Opportunity Divide for young adults in this country. Changemakers understand that employers must think differently about who is talented to address pervasive hiring challenges that affect their businesses. These impactful companies have demonstrated their commitment to Year Up's mission through generous philanthropic contributions that help to create substantive systems change and professional opportunities for talented young adults.